Metaplast Chemicals was registered as a Proprietary Company in 1963. Its principal activity was, and still is, the development of polymeric (resin) compounds for Industry.
The company has shown a healthy rate of growth. We are happy to say that this growth is continuing at a steady rate, thanks largely to the growing circle of satisfied customers.
At present Metaplast Chemicals (Pty) Ltd are situated in an industrial area in Wadeville on premises owned by an associated Company. The factory, offices and laboratories occupy an area of approximately 3 000 sq.m with provision for likely expansion.
Our laboratories are equipped to ensure strict quality control of final products and develop products to suit specific applications.
We now specialize in a range of electrical resins. We have a range of eleven injection molded shells, which covers the cable size range from 1.5mm² to 300mm².
The electrical resins we supply do not contain any fillers; we supply three basic resins:
clear epoxy resin
self-extinguishing, low flammability and low toxicity clear epoxy resin
opaque polyurethane resin
MISSION STATEMENT
We are committed to manufacturing and distributing products of excellent quality and good value to the market.
We offer excellent customer service.
We endeavor to maximize the potential of our employees.
We believe in teamwork.
POLICY STATEMENT
The Company is entirely committed to the Quality Management System and the contents of the Quality manual.
We follow the following principles CARE and TEAM:
C - Customer, always comes first
A - Attention, to our work and products
R - Resources, that the necessary resources are available
E - Environment, looks after and protect it through good working practices
S - Safety, look after our health through sensible and safe working practices
T - Teamwork, all working towards a common goal
E - Equality in the work place
A - Attitude, fostering good relationship between ourselves
M - Management, sound principles
FACTORY
Land - 5 600m2
Warehouse - 500m2
Office & Factory - 2 200m2
Staff Compliment; ± 24
BEE Compliant: Level 4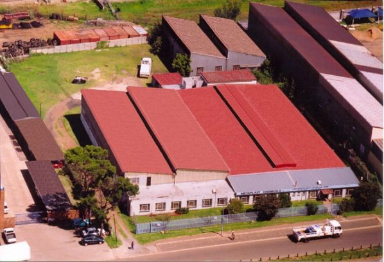 Download our Company Presentation >>>